Wicked Campers Netherlands
Wicked Campers Depot Location Netherlands
What could be better than launching yourself on the great European roadtrip? Embarked on a dream odyssey around Netherlands, starting off your campervan adventure from Netherlands. Packed full of what you need, our Neteherland campervan rental gives you the freedom, flexibility, culture, support and a vehicle which is fun, safe and easy to drive. Take off on an adventure and head for the open road in one of our well furnished, clean, comfortable campervans. Our vans come fully equipped with everything you need to make your holiday a wonderful experience at a cheap price. The pure freedom of self-drive gives you the independence to tour wherever you like at your leisure.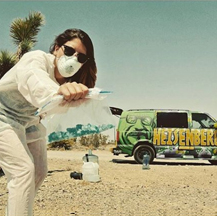 Opening Hours : Monday to Friday:9am to 4pm Saturdays:9am to 12pm Sundays:Closed
Budget Campervan Rental Netherlands
Enjoy Europe with the ultimate in transport and accommodation. Wicked Europe campervan hire offers amazing camper rentals at cheap rates. Why spend a fortune just to sleep and get around Netherlands and Europe? Our campervans have the most comfortable beds in the business (our priority).
Our reliable campervans are the best value for money and available to rent in the UK and Europe. Our campervans have been specifically modified to provide up to 5 people with all the comfort and amenities, making our vans ideal for budget conscious adventurers who want to do a European Van Tour.
Our campervan rental pricings are cheap for traveller wanting to see more of Europe. If you want to hit the road on a budget and style, then Wicked campervan rental is the one for you. Choose from a range of campervans and minicamper rental we offer that suits your travel needs and budget. Get an instant quote and you wil now how cheap our campervans are. Wicked Campers combines budget travellers with the perfect backpacking adventure. Unbeatable price on our campervans rental options and total freedom to go anywhere you want. Unbeatable experience with many roadtrip options and wide variety of vans.
For a great start to your holiday book a Wicked campervan! Here you will find quality, safety, cheap, and perfect campervan offers.
Take advantage of special rates we offer as well as special offers at Wicked.